Good News For The Life Biodiv'Om Project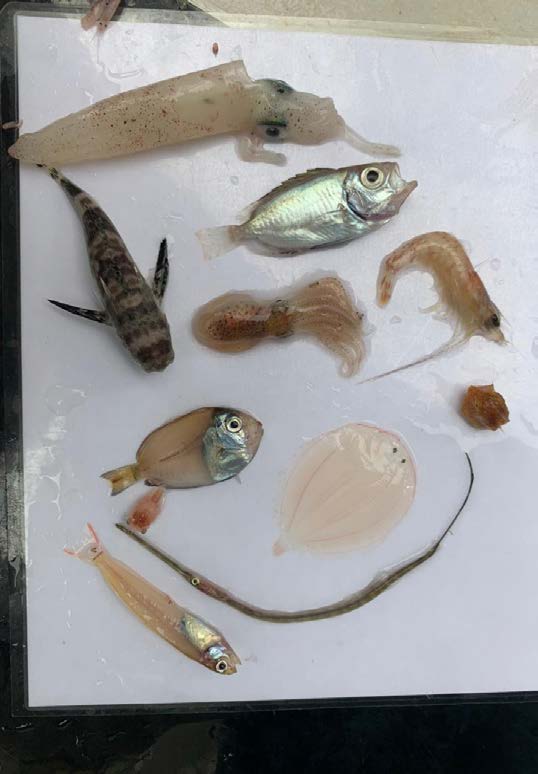 Halfway through its completion, after two and a half years of work, the Life Biodiv'Om project was submitted to an audit from Europe, led by an outside firm. This task has now been completed and encouraged the management association of La Réserve Naturelle de Saint-Martin to continue along this path. Aude Berger presented advancements made by the project via video conference with numerous photos and videos of nocturnal fishing, samples of post-larvae, and aquariums, not forgetting her meeting with a giant grouper on October 22, 2020.
Life Biodiv'Om: More Night Fishing
In early 2021 the Life Biodiv'Om project went on with the relaunch of nocturnal fishing, during the period of the new moon in the months of February, March, April, and May, and taking samples of post-larvae, at the moment they colonize shallow coastal waters. Bad weather conditions prohibited night excursions at sea, making it impossible to place the luminous traps meant to attract the alevins. The results of this exploratory fishing are considered satisfying, even if the grouper was the only species to be identified. The next night fishing excursions are planned for August, September, and October 2021.
If you would like to participate in this fascinating scientific program, please feel free to send an email to Aude Berger at
reservenat.aude@yahoo.com
. You would go out to sea with Aude and two other volunteers for a few evenings, around the date of the new moon, to place the traps, then go back to get them at dawn. The identification of the alevins comes next: only those non-identified young fish are placed in an aquarium, the other fish are immediately released back into the sea. Aude Berger sincerely thanks the volunteers for their support as these missions at sea would not be possible without them. She looks forward to seeing them again in August, September, and October of this year.