Two projects presented by Anguilla were selected by the BEST program and are currently being developed. Romain Renoux visited his island neighbors on April 11-12, 2017, along with Elise Queslin, director of BEST at Car-Spaw, in order to evaluate the progress of these projects.
First project : Protect Anguilla's Sea Turtles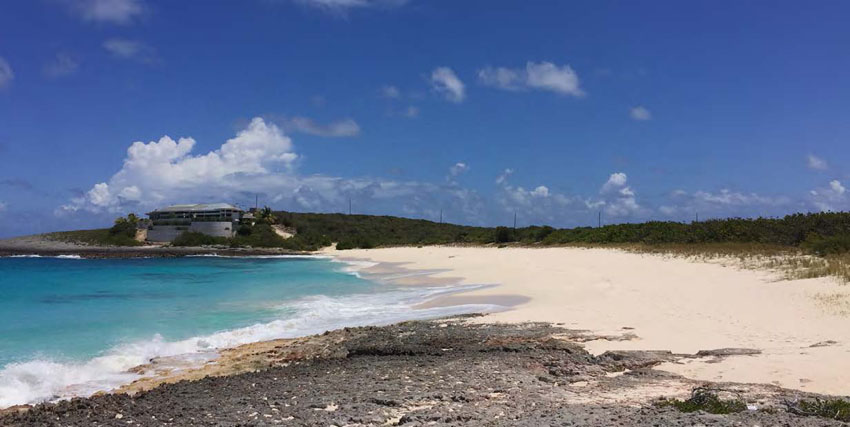 Anguilla is worried about the future of its sea turtles, whose number has considerably declined due to over exploitation of natural resources, as is true elsewhere in the Caribbean. In an attempt to reverse this trend, Anguilla's Department of Fisheries and Marine Resources set five goals in May 2016 to try and achieve by April 2019:
Identify and evaluate the sea turtle population as well as the sites they frequent;
Identify threats to sea turtles and create strategies to combat them;
Define and put into place a framework and activities to help protect sea turtles and the evolution of their population;
Provide technical expertise on a local level for the protection of sea turtles and increase the amount of knowledge on the subject;
Create better public awareness campaigns, locally and off-island, emphasizing the importance of protecting sea turtles and the coastline;
Among other initiatives is the training of 20 or so guides —including some fishermen— to lead eco-tours about the subject of sea turtles. With a total budget of 440,000 Euros, this project received 400,000 Euros from BEST.
Second project : Protect the Lesser Antillean Iguana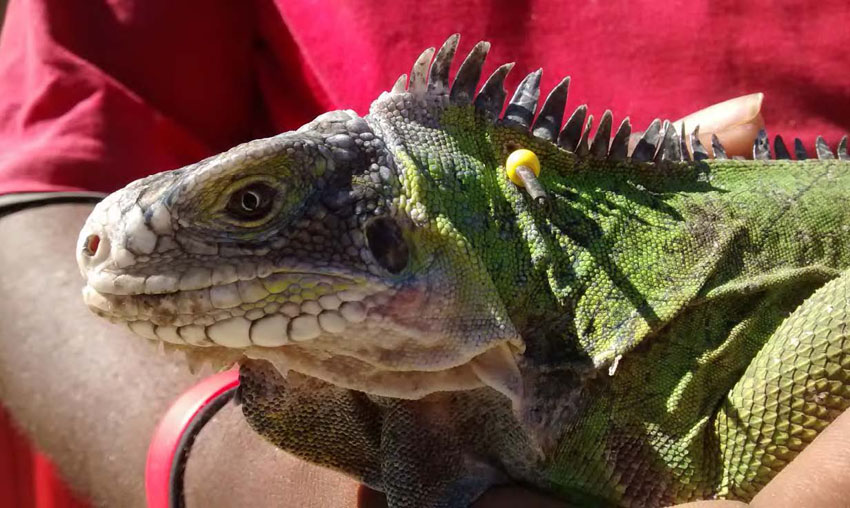 The Lesser Antillean Iguana — Iguana delicatissima — is in danger of extinction, displaced by the common iguana — Iguana iguana — an invasive species with which it reproduces, and as a result after several decades the endemic species is disappearing. Anguilla is lucky in that its Lesser Antillean Iguanas are still present on the island, which is no longer the case in Saint Martin. As a result, Anguilla had to quickly take action to preserve this precious natural heritage. The solution is radical: it is necessary to isolate the reptiles on an island far enough away from other islands to make it inaccessible to the common iguana, which is a good swimmer. The capturing of the Iguana delicatissima has begun, but genetic testing must be done to make sure they are not hybrids. Only such a genetic test can provide 100% certification, as morphologic characteristics can be misleading. These reptiles are then placed in an enclosure while awaiting the results of the test, and if they pass, they are relocated to Prickly Pear, where no common iguanas have been sighted. A study is underway to examine the transfer of these iguanas, as well as the evolution of their population on their new island, their reproductive habits, their nutritional regime, and their overall wellbeing. The conclusion so far is that by all indications the Iguana delicatissima will prosper on Prickly Pear. The common iguana also poses a threat to the Lesser Antillean Iguana on the islands of Saint Barthélemy and Sint Eustatius, which have created a partnership through the Territorial Environmental Agency in Saint Barth and the Statia National Parks Foundation.